SWIZZLES – BOBBY'S WEEKLY HOUSTON PRESS COCKTAIL COLUMN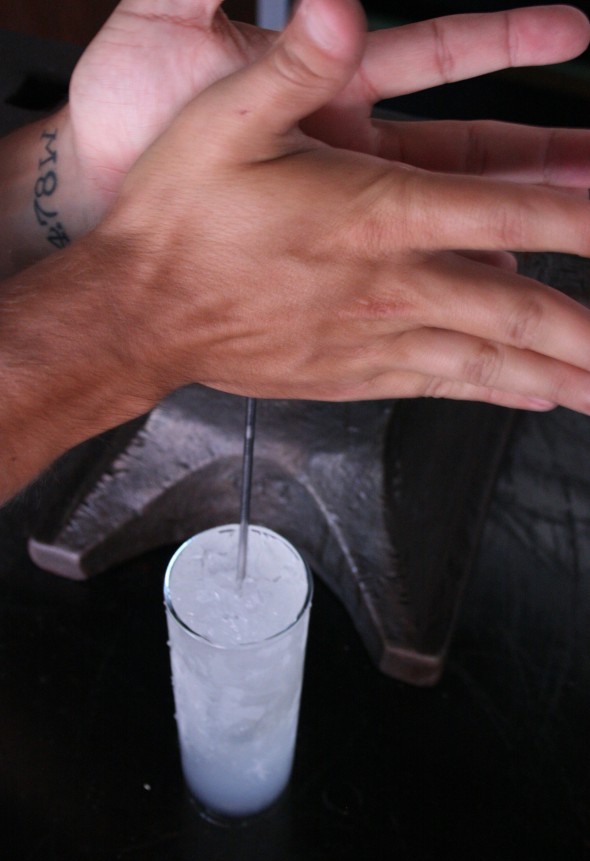 I know what you're thinking. And yes, the swizzle does sound like some crazy drink Snoop would have verbally invented at the height of his popularity. After all, it wouldn't be the first of his concoctions – gin and juice anyone? It's just too easy to imagine Snoop riding down Santa Monica in drop-top '64 Impala with a blunt in one hand and a rum swizzle in the other with Nuthin' But a "G" Thang blazing from the system. Unfortunately, the swizzle actually pre-dates America's favorite rapper by a many decades. This all may be very difficult to accept, but trust me it is true. The swizzle is older than Snoop, despite the fact that he is now officially a rapping geriatric.
The remainder of this column can be read here at the Houston Press' website. This is part of an ongoing series of cocktail articles written by Bobby Heugel for the Houston Press. To read prior columns and read more about this series on great cocktails, please refer to this previous post.