WE WON A 2011 SAVEUR BEST FOOD BLOG AWARD!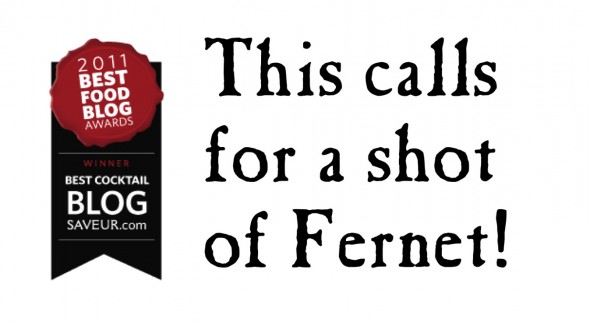 Wow! I'm not sure how this happened, but we won a 2011 Saveur Best Food Blog Award! Great writers are often great drinkers, but in our case, we just try to do the first to the best of our abilities. I'm not too sure about rants on tequila and such, but I do know this is just one more example of how good people are to those of us at Anvil in Houston and throughout the country. Thanks to all of you who continue to stand in our corner at every opportunity. You make the 4:00AM cleaning worth it every night.
If you haven't check out the other winners, I would rush over to the Saveur site right away – there's a ton of great blogs listed on there, most of which are must-reads for me. I would especially recommend checking out the other cocktail blogs that were nominated. Each of them has played an influential role in how I think about cocktails and approach my job.