MEZCAL: A CAN OF WORMS?
American conceptions of mezcal generally involve drunken college escapades south of the border, putrid liquids mistakenly referred to as tequila, and, above all, the legendary worm. It is this mere possibility of contracting some sort of super Mexican West Nile virus from a shot of mezcal that is powerful enough to dissuade most consumers from even touching that dusty bottled next to the much safer tequila. This is unfortunate because some argue that the most beautiful spirits from Mexico are traditional mezcals, not tequilas.
The problem with mezcal isn't the worm; most mezcals don't even have one. The problem is the myth connected with the worm which is primarily used as a marketing device for certain producers. These mezcal brands are focused on profits associated more with twisted novelty than a legitimate authenticity. Fortunately, some pioneering brands are finally gaining notoriety for their outstanding quality and delicate complexity. My favorite mezcals are produced by Del Maguey, though more are appearing on the market nowadays.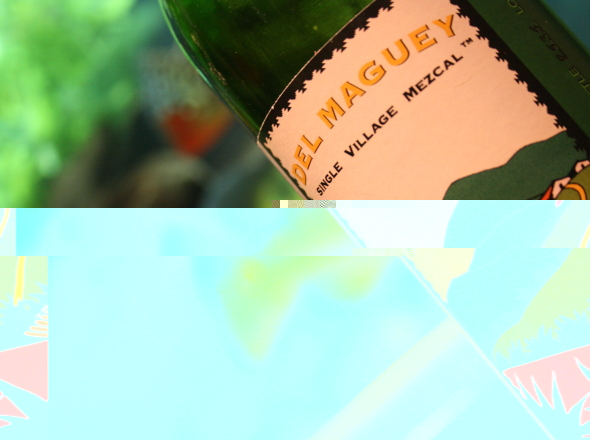 Unlike tequilas, which must be produced from a minimum of 51% agave, mezcals must be made from 100% agave. There are several different species of agave, and mezcal may be produced from close to thirty recognized species; though, Espadin is used in most. The fermented juices of agave are used to produce both tequilas and mezcals, but mezcal producers also roast the agave hearts to impart a smoky flavor similar to that found in Islay scotches.
A few months ago, I had the opportunity to meet Ron Cooper who imports mezcal from several different villages in Oaxaca. Each single village mezcal is a distinct expression of the traditional methods used by local villagers, and they are not only the best mezcals I have ever tasted, they might just be among my favorite spirits in the world. Really – they are that good. Each batch is limited and produced without modification to technique or the organic ingredients used by villagers for hundreds of years.
Of the line that Del Maguey produces, my two favorites are the Tobala and the Chichicapa. Rather than being made from the more common Espadin, the Tobala is made from 100% tobala, a traditional type of agave used in some of history's earliest mezcals. The Tobala has an almost grassy element that compliments a more lightly styled mezcal. The Del Maguey Tobala has the longest finish of anything I have ever drank; it is amazing.
The Chichicapa, however, definitely has the most complex, wonderful, evolving character of any spirit in my opinion. The flavor is by no means subtle and is as powerful and intense as Laphroaig 15, but there is the added complexity of the agave flavor and traditional Mexican process. Again, the finish is insane, and Islay scotch seems increasingly boring ever since I started drinking this stuff. I'm not sure the Chichicapa is for everyone because if you aren't familiar with the bolder flavors found in tequila and scotch, you may find this spirit to be too overwhelming. But, if you enjoy these types of flavors, or you just want to experience what an outstanding mezcal and world-class spirit tastes like, you need to pick up a bottle of this as soon as possible.
For a long time, I didn't use the Chichicapa in cocktails because it was just too perfect to mix with. The mantra that a cocktail must be better than the sum of its parts sets the bar far too high when if one of the spirits is the Del Maguey Chichicapa. I hadn't felt this way about a spirit in a long time, but eventually, the cocktail enthusiast in me won out.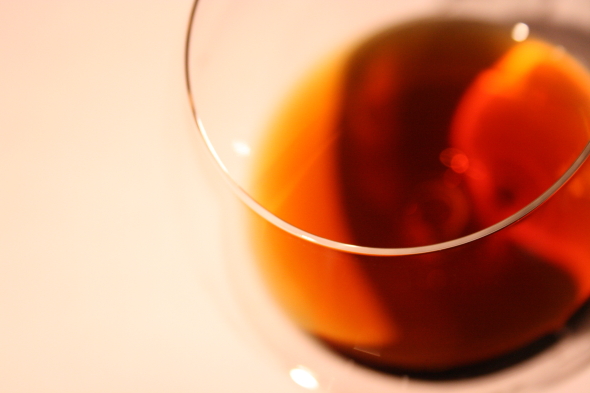 THE BRAVE
1 oz Del Maguey Chichicapa
1 oz Hacienda del Sotol Plata
.5 oz Averna Amaro
1 Barspoon Orange Curacao
3 Dashes Angostura Bitters
Stir in a brandy snifter without ice and mist Angostura bitters on top. Flame an orange zest above the cocktail for garnish.
I am really intrigued by the concept of room temperature cocktails currently. I think the above combination is a winner, but you must be ready for a bold experience.
It's a shame that mezcal has such a notorious reputation. I love the Del Maguey's mezcals so much I am conflicted in writing this post. Sure, I want others to experience a great spirit or cocktail – that's why I started this blog. But, the selfish human nature in me is creeping forward, and I don't want to face the day where I walk into Spec's and can't find the Del Maguey Chichicapa. It is so rare to find something so authentic and indicative of its cultural origins here in the United States. We are extremely fortunate to be able to sit down with a glass of Oaxaca and feel for a moment a connection with a history and lifestyle that is so much simpler and beautiful than our own.