THE MAPLE LEAF COCKTAIL
Bourbon is a little angry at the cocktail world . For such a long time, it was a cherished standby of the refined palate, a refuge from the candy cocktail plague. Bourbon was a more respected American take on nobility, if such a thing exists. Yes, Elijah Craig would have been very proud. Unfortunately, the nostalgia of bourbon seems to be dwindling in some circles. Enter the throwback cocktails of purist cocktail bars and blogs. Sure, super-premium bourbons are selling better than ever, but the mixological potential of bourbon seems to be ignored at times. Rye, the new old favorite, is in, and while it makes a better cocktail in certain situations, this new puppy can't do all of bourbon's old tricks.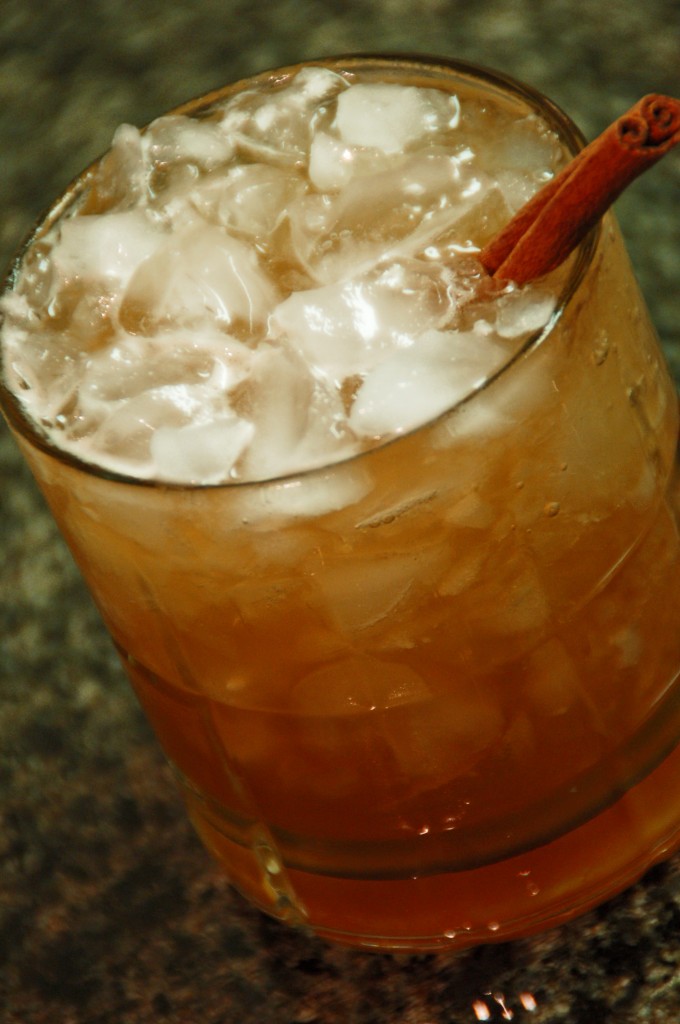 I have to admit I fall into this same problem at times. Whenever someone asks me for a bourbon cocktail, I always seem to find myself recommending a rye staple. I like showing someone rye cocktails because it inevitably leads to a conversation about the importance of rye in drinks like manhattans. These conversations are always good starting points for introducing someone to cocktails, but the loser in this situation is the unused bottle of Weller's. This is unfortunate because some of the most important classics are made from bourbon, most notably, the mint julep. Sure, everybody knows this one because of the connection between the derby and the mint julep, but what about some others? The reno split? The jockey? The whiskey daisy?
It's for this reason that I really like this week's Mixology Monday topic. There really does need to be more use of bourbon in quality cocktail bars and on blogs. Bourbon certainly isn't the lightest among our repertoire of spirits, but it is a more relaxed class of whiskey when compared to some of its scotch and rye relatives. I think this helps to create a cocktail that has a more summer, southern, sitting on a porch mellow feel than say a Sazerac. And, one of my favorite bourbon cocktails, the Maple Leaf is no exception.
The Maple Leaf
2 oz Bourbon
3/4 oz Maple Syrup
3/4 oz Lemon Juice
Shake and strain into a cocktail glass filled with crush ice. Drink on a porch with an old dog.
I am sure that not everyone shares my outlook on bourbon, but my distillery tours in Kentucky last spring left this firm impression on me of bourbon. For me, it's not just a spirit anymore; it's a setting and I like the more casual, easy-going nature of bourbon, just like the people of Kentucky. I've visited There's just something about that place.
This cocktail may not be as refreshing as say a mint julep, but when shaken hard and served over crushed ice, the bourbon, maple syrup, and lemon blend together slowly to create a unique twist on the whiskey sour. I would highly recommend this cocktail as well as playing with bourbon more in the future. A great place to get started would be to check up the collection of post on this week's Mixology Monday over at the Scofflaw's Den. I know that I am certainly going to be adding to my bourbon cocktail arsenal, so that next time someone asks me for a bourbon cocktail I can accomplish the same goal of showing them something classic they've likely never had without switching to rye.