FREE PRESS SUMMER FEST 2012: HOW TO SERVE AWESOME COCKTAILS TO 30,000+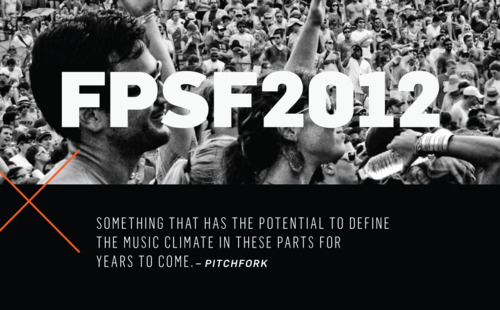 Every once in a while, I really special opportunity falls in your lap. Over a month ago, Alba Huerta, Anvil's General Manager and the person that keeps me from spinning of the Earth like some raging comet, and I began talking to a very special group of Houstonians about an event they were planning this June. The task? Serve quality cocktails at a festival with an expected two-day attendance of over 60,000 people. Yes, that's right…we're talking Houston's Free Press Summer Fest 2012 (get a pass here). And, aside from being part of one of Houston's most exciting annual events, we plan to redefine how people perceive the limits of the modern cocktail movement.
Anyone familiar with Anvil or myself knows that I detest the uppity attitude that has accompanied today's cocktail movement. Sure, over the last decade or so, the early modern cocktail bars that often favored restricted access and emphasizing a privileged perspective on cocktails did those of currently in the movement a great favor by paving the road. Unfortunately, this attitude has permeated so much of the global cocktail scene that a backlash is imminent, and I have my doubts about the longevity of the movement. The ongoing popularity of these concepts is ill-advised, yet these bar types are perpetuated by "consultants" who lack a basic understanding of the drastically different markets in which they attempt to establish the latest reincarnation of their beloved "speakeasy". These concepts, frankly, seem displaced in cities outside of a few that have extremely elevated dining scenes that are more accustomed to reservation-based, elevated service – i.e. New York, Chicago, and maybe a few others.
When we opened Anvil Bar & Refuge in March, 2009, I had never been to another major cocktail bar. I constantly wondered if we were doing things "the right way". After finally getting to a point where I was able to travel a bit and not fear the bar would burn to the ground without me, I visited over 200 cocktail bars, and I have found that the very best develop cocktail programs that meld seamlessly with their specific city or neighborhood. As native Houstonians, we opened a bar that reflected the city we've always called home. And in our city, we value hospitality and access just as much as a mean julep. My favorite bars around the country have done the same in their cities.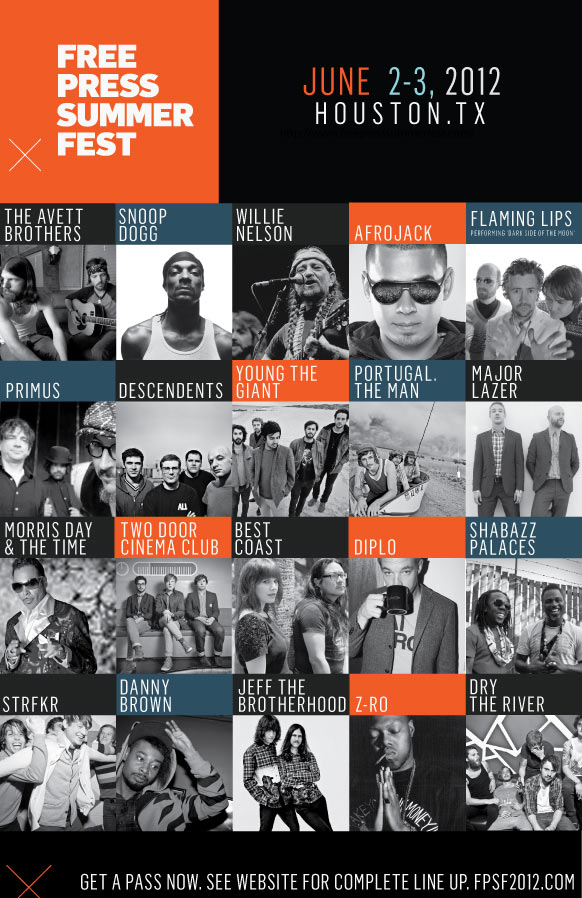 Perhaps, my lack of a formal background in cocktails is the reason I think anything is possible. When someone asks me if we can realistically serve 30,000 people cocktails in one day with fresh juice, at a ridiculously high standard, in temporary setups in the middle of what is normal a facility-less park along Buffalo Bayou, I think WHY THE HELL NOT!?! It can be done, but to make it happen, one has to be willing to think outside of the box and forget the dogma associated with today's cocktails.
As we work through this project, I'll update you on how we plan to accomplish serving this feat outdoors with…don't forget about this little part…an estimated Houston temperature in excess of 100 degrees. Stay tuned to this blog, which I promise to update more frequently as this project continues, to watch the ultimate example of why well-made cocktails don't belong in a handful of bars. MIXOLOGY IS A MYTH…it's time to move on. Y'all have fun with the liquid nitrogen and dark curtains; we're going to make a ton of people happy serving kickass cocktails.
Here's a preview of what's to come:
- We're establishing two bar areas the Free Press guys call "The Fancy Pants" areas. They will each execute a cocktail menu with 6-10 drinks in addition to regular bar service.
- We'll have another domed bar area that will feature a specific bar theme and cocktails that reflect that theme. (And you thought pop-up bars were just names for events conducted by displaced bartenders, this dome actually pops-up.)
- We will also have two other small satellite bars in the park for people walking throughout the event space. These bars will serve 3-4 cocktails.
- Best of all, we're going to have 10 mint juleps carts and 2 mint juleps tricycles moving throughout the event serving juleps to everyone trying to fight the heat and have a good time. Yes, we said MINT JULEP TRICYCLES…
A NOTE TO FREE PRESS HOUSTON:
I can't tell you what a special opportunity it is to get to work with the Free Press on this event. The vision and execution it takes to see an empty field and envision a festival that now draws Willie Nelson, Snoop Dogg, and so many others is incredible. We need more folks like you who aren't afraid to pursue dreams in this city and remind people why Houston is such a special place. We live in a city that has remained relatively identity-less for decades…let's keep changing that!