THE MAKING OF ANVIL BAR & REFUGE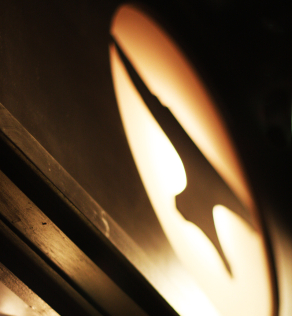 To say that my life has changed over the last three weeks would be an extreme understatement. Anvil's dramatic transformation from a vacant construction site to a functioning bar has similarly changed me from a dusty, unshaven, demolishing, drywalling, painting, quasi-electrician to the clean, fresh juicing, firm shaking, vodka abolitionist that thrives behind the bar. For a long time, I didn't feel like myself; funny how stirring a martini can change all of that.
Anvil has everything I envisioned my bar having one day – a ridiculously large selection of awesome booze, perfect Kold-Draft ice, an amazing staff of cocktail dorks, incredible regulars, and a great group partners. Getting to this point, however, was a long, often frustrating journey, which seemed to question one's perseverance each day. Nevertheless, the end result is a bar that was built, designed, executed, and bartended by the same core group of individuals. This place is an expression of who we are and a passion for making cocktails and sharing our evenings with a group of friends, some familiar and some new, every night.
Over the next few weeks, I would like to share Anvil with you. It has become such a big part of my life, that chronicling it one post just wouldn't seem right. Drink Dogma started as an online journal of sorts centered on my ongoing investigation of cocktails and bartending. Today, this blog has literally birthed a bar. Everyone I know connected with Anvil I met somehow through this site. Anvil also has a website here, but we love interacting with people through this site.  Drink Dogma will always be a cocktail blog, but now it seems that at least for a while, it will be presented from the perspective of those of us behind the bar at Anvil.
I thought I would begin where Anvil began – the remodel. Anvil is housed in one Houston's most well-known bar locations on what is Houston's most famous and cultured street. Originally built in 1959 as a Bridgestone-Firestone store, 1424 Westheimer Rd. was transformed into the Daiquiri Factory in 1980 and into Sliders years later. We knew the bar would need a completely new face to overcome the image that the bar had garnered with three decades of machine made cocktails, and so we set out to recreate the space. We gutted everything – electrical, plumbing, drywall, whole rooms – everything. The only aspects of the remodel that we didn't do ourselves was some of the plumbing, moving an electrical box, some metal work, and glass fabrication. Everything else we did over a 7 month renovation, plagued by a hurricane, persistent city permitting issues, and countless other derailments.
BEFORE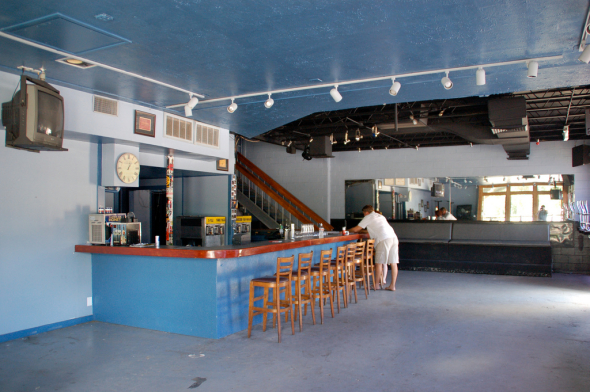 Anvil's interior was designed by those of us who built it. We really didn't know what we wanted Anvil to look like when we finished, but we tried to tackle one task at a time. Designers have that unique ability to envision the completed project before it finishes. We just saw a to-do list. As we continued, we attempted to incorporate elements into the space that reflected a forgotten era when cocktails were crafted slowly with care and attention to each detail. In doing so, we found ourselves persistently integrating design elements that reflected this theme.
AFTER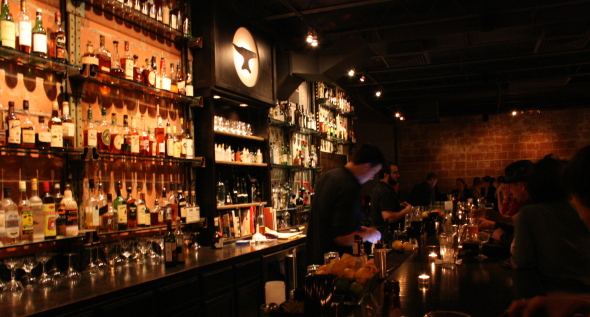 Our bar foot rail is a piece of old railroad track that previously ran through Houston. Vintage cocktail glasses scoured from Montrose thrift shops in the neighborhood shine again with fresh cocktails. The bar top is made from weathered steel; the shelving, abandoned outside for years, is from a piano store Kevin and I worked at when we were kids. Our bathroom and kitchen doors are old walk-in cooler doors from old small-town Texas butcher shops. The walls, covered since the building was built in 1959 are now exposed, showcasing the brick used in buildings of that era in Houston. We built the tables out of wood flooring. The lamps and sconces were crafted by Justin and his wife Brandy out of old chardonnay stomping binds. By the way, Brandi is crazy talented and is in the process of setting up a new website; so contact her about some of her other custom interior design features. We painted all of the walls, we did all of the custom woodwork, we finished the floors, and anything else you can list so we could save some cash and finally be able to work in our own bar.

Photo by Sam Li, A Thousand Words Media
Kevin and I often say this was the craziest thing we ever did. We really didn't know what we were getting into, but with the help of some great folks, we somehow found a way to finish our new bar. In the end, despite the entire struggle, it feels good to work in a bar that you've created with your friends. Nothing can beat that – not all of the inhaled drywall dust, fights over money, the time I fell of the second story mezzanine and may or may not have broke my tailbone (no time or money for a doctor's visit), electrical wire nut blisters, graffiti, the broken record playing, "When are you guys going to open?" from every friend you encounter, thieving plumbers, disgruntled former owners, architects without watches or calendars, sleeping in the bar when a new brick wall was being built (the same night the heater broke), eating Wendy's nearly every single day because it was close, and the goddamn smell of Home Depot. None of it can't beat the feeling you get when you walk out the kitchen door into a space that somehow magically filled with smiling faces over night. All of that other stuff seems like so long ago.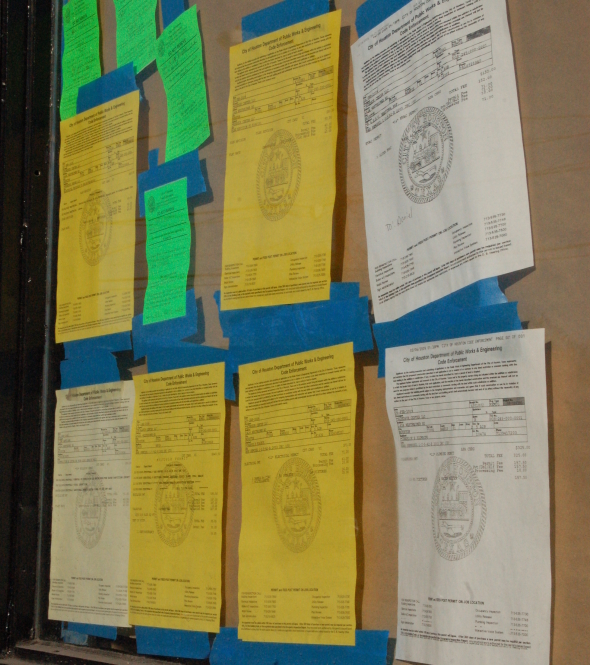 We are proud of the amount of effort and time we put into Anvil, and we hope that the entire experience of visiting Anvil evokes an emotion of something totally authentic. Nothing here is manufactured, least of all the cocktails. But, we will get to those next time…