FREE PRESS SUMMER FEST MENUS RELEASED!

Our menus for Free Press Summer Fest are finally put together. As you'll see, we are combining Anvil's classic, fresh approach to cocktails with the light-hearted nature of one badass music festival. We are hearing rumors of Summer Fest having more than 40,000 people in attendance both days – that's a lot of freaking drinks! If you're anywhere near Houston, you need to get a ticket now – opt for what the Free Press guys are calling the "Fancy Pants" ticket so we can serve you all of our Anvil drinks and food from our beer bar Hay Merchant (otherwise, we'll only be able to serve you frozen drinks and juleps). More information about how we got involved with this craziness can be found here, and you can read more about the music (Willie Nelson, Snoop Dogg, etc.) on the Free Press' page. We will be serving drinks in four locations/ways:
- 2 "Fancy Pants" Tents: Two huge air-conditioned tents available to those who opted for this special ticket type.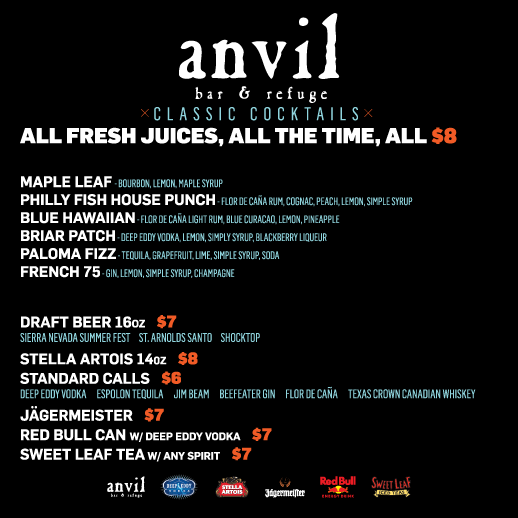 -Anvil's Daiquiri Factory: A nod to the legendary frozen drink bar that preceded Anvil in our current location for about two decades. All of our frozen drinks will have fresh juice however…slight change from the original bar. This will be open to the public!!! And don't even tell me the original Daiquiri Factory logo graphic at the top of this page isn't the coolest thing you've ever seen.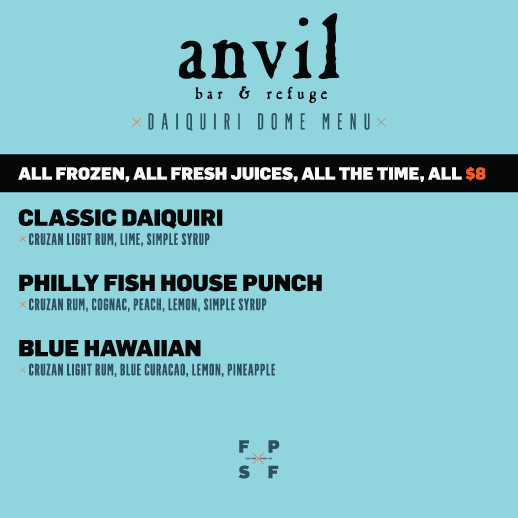 -10 Mint Julep Carts: Yes, we'll be doing mint julep service out of Mexican Paleta Carts. This may the best Tex-Mex combo of all time.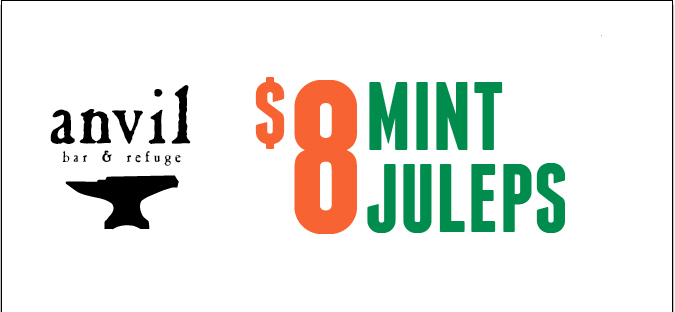 Ok, back to work…busiest week of my life. This is going to be freaking awesome! Why are we doing all of this? I have no idea…why not? Let's see how far we can take this cocktail idea.