THE TEXAS MICRO-DISTILLATION MARKET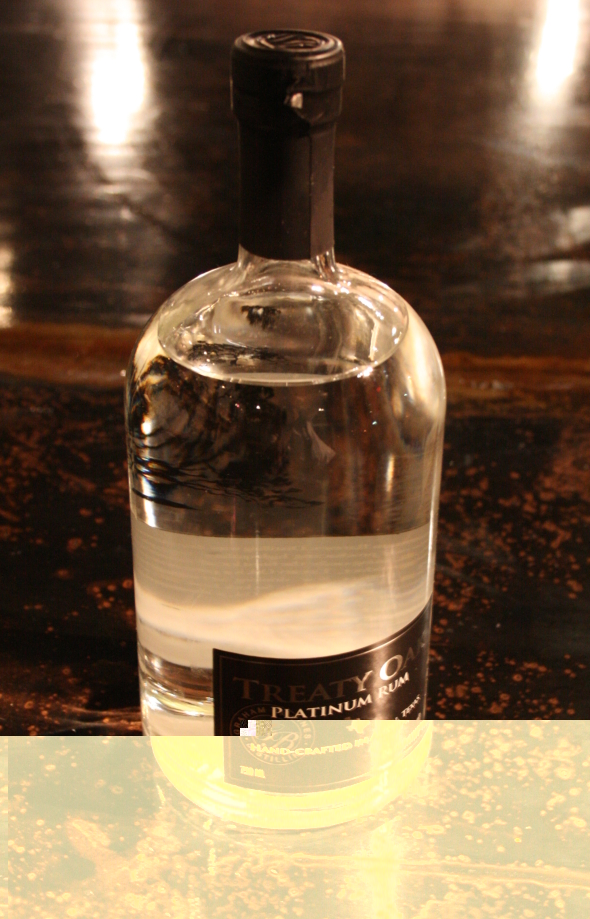 Since my return to Houston a couple of years ago, I have anxiously monitored the Texas spirits market. In Chicago, I had the great small-batch spirits from North Shore Distillers, including Distiller's Gin No.6 and their Aquavit. But, despite the boom of Tito's Vodka years before, the Texas market remained relatively quiet, adding only Paula's Texas Spirits until 2007. I was always puzzled by these circumstances because if there is anything that Texans are fanatical about, it is products made in Texas. Nevertheless, over the last year, several new brands have been released – a clear sign that Texas interest in spirits and cocktails is on the rise.
Amid, all of these developments, I thought it would be appropriate to profile each of the existing Texas micro-distilleries and preview those on the way. The Texas micro-distillery market is still young, and for it to survive and resemble anything like what can be found in California and Oregon, cocktail fanatics in Texas need to support these brands. So please, become familiar with the producers and consider them a viable, and often preferable, option to other global and national brands.
Paula's Texas Spirits
Established: 2003
Founders: Paula Angerstein
Location: Austin, TX
Profile: I want everyone to be aware of Texas spirits, but more than any other, I wish more people would buy Paula's Texas Orange and Paula's Texas Lemon. There may be no other more tediously crafted spirit made in Texas; they actually hand zest every single orange and lemon used in the production of this spirit. Recently, I had the opportunity to try the new and improved Paula's which is charcoal filtered, and it is incredible. If you are making your margaritas or any other cocktail without Paula's, you're missing out on what is clearly the freshest and most vibrant orange liqueur on the market.
The Margarita
1.5 oz Tequila
.75 oz Lime Juice
.5 oz Paula's Texas Orange Liqueur
That's it; don't add anything else. No margarita mixes, no simple syrup, just booze and lime juice (which comes from limes, not bottles with the brand Rose's on it). Shake them all with ice and strain into a cocktail glass or on rocks if you prefer. Salt the rim if you feel the need. And for the love of God, please don't put it into a machine or blend it.
Tito's Vodka
Established: 1997
Founder: Tito Beveridge
Location: Austin, TX
Profile: Tito's is the most well-known Texas spirit. Tito's helped to launch the national micro-distillery movement, and it has since become a nationally recognized brand.

Savvy Vodka
Established: 2007
Founder: Chad Auler
Location: Austin, TX
Profile: Chad Auler, who may also be known to some through Fall Creek Vineyards, started this Texas vodka.
Dripping Springs Vodka
Established: 2007
Founder: Kevin Kelleher
Location: Dripping Springs, TX
Profile: Dripping Springs just refuses to quit fighting after two fires and flood. Dripping Springs is located just outside of Austin – there must be some sort of vodka-making disease going through that area.
Railean Rum
Established: 2007
Founder: Kelly Railean
Location: San Leon, TX
Profile: Instead of buying a one time distilled spirit, like most micro-distillers, these folks actually ferment their molasses on site just outside of Galveston. Additionally, they were the first to release an aged spirit with their Railean XO Rum in addition to their white rum. Here is my winning recipe from the Tipsy Texan Drink Local Cocktail Contest which features Railean XO Rum and Paula's Texas Orange:
False Dichotomy
2 oz Railean XO Rum
1 oz Lemon Juice
.75 oz Honey-Lavender Syrup
1 Egg White 2 Dashes Angostura Bitters
Shake all ingredients except the bitters with ice and strain into a cocktail glass. Mist the angostura bitters on top and garnish with a lemon twist.
Treaty Oak Rum
Established: 2007
Founders: Bruce Graham & Daniel Barnes
Location: Austin, TX
Profile: Treaty Oak is named after a 500 years old Live Oak that is at the center of countless stories and legends in Austin. Treaty Oak is also house-fermented and is made from Texas molasses. Currently, Treaty Oak is only available as a white rum, but I hope to see an aged version in the future. Treaty Oak, with Railean, has definitely raised the standard for spirit production in Texas.
Texas Gin
Established: Under Construction
Founders: John Manicom
Location: Austin, TX
Profile: I talked to John recently by phone, and he told me he was getting closer to launching Texas Gin everyday. He mentioned using Texas juniper and other herbs in the process – sounds very Texan.
Temptryst Rum
Established: Under Construction
Founders: John Manicom
Location: Austin, TX
Profile: Temptryst Rum was all the rage at Tales last year when a few samples were made available during rum competitions and gained widespread notoriety. The rum is pressure aged with various woods, which creates a unique spirit. I've yet to try any myself, but those I trust love the stuff. The mesquite aged rum sounds amazing. I sent Temptryst an e-mail recently; they are still trying to get started and hope to release the rum soon.
Garrison Brothers Distillery
Established: 2008
Founders: Dan Garrison
Location: Hye, TX
Profile: Garrison Brothers has barreled over 100 barrels of bourbon, and they plan to let each age the necessary amount of time until it matures. The wheated bourbon is mashed on site and uses Texas Panhandle corn. I spoke with Dan Garrison at the Edible Austin Drink Contest, and he said that he hopes the bourbon will be available in 2011 but is willing to wait until it is ready. He also mentioned that he would like to launch a Texas Rye in the future too called Hye Rye.
Balcones Distillery
Established: Under Construction
Founders: Chip Tate
Location: Waco, TX
Profile: I haven't talked to Chip and can't find a website, but I have heard that he plans to use peated malt to create a distinct Texas whiskey. They also plan to make Rumble, which is a rum-based liqueur flavored with mission figs, Texas wildflower honey, and turbinado sugar. Sounds awesome!
Well, there you have it – the booming Texas micro-distillery industry. I really enjoy these spirits, and I hope that you will give them all a try and support our local producers. I am excited about the growth of this market, but more than anything, I am thrilled to have met most of the folks behind these brands. I must say they are some of the most genuine people I know making spirits. But, I guess you already knew that – they are from Texas after all.